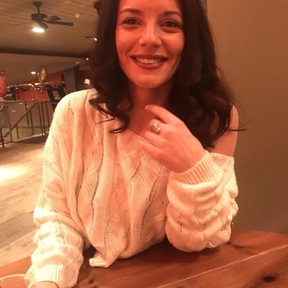 Latest Free Reading - The card is drawn today is the Queen of cups reversed...this is telling u to take a little bit of time to look inside yourself ...Is there anything in your life that requires a bit of isolation and contemplation? Anything that you would do well to spend a little time in solidarity and just having a good think or a good listen to your heart? When this card comes up, you may even need to do a bit of emotional healing at the moment. This is a challenging time for u at the moment and you may find that you need to take a little time to yourself to nurture your feelings and really focus on yourself ....u are a natural nurturer, and this card is gentle reminder to nurture yourself first, so you can continue to nurture others. Go ahead and have a good cry if you need to, we have to feel it to heal
About Venus - I have been practicing the tarot for around 7 years.
I first realised i had psychic abilities from around the age of 8 after i had several Precognitive dreams and premonitions.... as i got older i had more and more precognitive dreams and premonitions and started to realise i have a gift. Since the awakening my abilities have become very strong.
My main abilities are  clairvoyance and clairaudience...i will use these abilities  alongside the tarot cards to make sure u get the most accurate reading possible. I also use a crystal ball.
I'm also and energy worker and experienced in crystal healing and hold qualifications to carry out healing in person and remotely.
I feel i should share my gift to help and advise people in the best way possible.
I am also an empath so i can also feel others emotions physically and as a result of this  u can be assured u will be guided forward in the best way possible
PLEASE NOTE-  i  will not suger coat my readings i will tell u what i see and hear from my guides and what comes up in the tarot cards ...  i will tell u what u need to hear not what u want to hear.
Please also bear in mind that i cannot guarantee to be 100% accurate.
Readings are for entertainment purposes only again please bear this in mind.
I will also perform a  crystal healing  for u if desired  with your reading. (Free of charge)  (This can help a lot  if u are going through a breakup, or feeling negative  for any other reason) the aim is to send some positivity emotionally.
I have over 15 years experience in love  relationships issues so specialise in love and relationship readings
I do not read on health or pregnancy.
Please feel free to pop me a message with any questions u may have
Chat to Venus Now
https://premium.chat/Venus
This is a Text Chat Service. (You prepay using a debit or credit card)
As easy as 1,2,3
1) Choose Reader
2) Enter Mobile & Confirmation Code
3) Enter Card Details & Start Chatting
No followed people
265 received reviews (100% positive, 265/265)