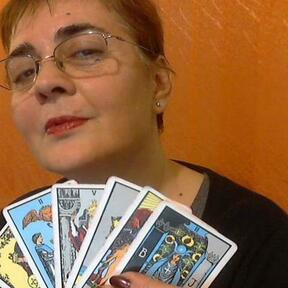 Happiness cannot be traveled to, owned, earned, worn or consumed. Happiness is the spiritual experience of living every minute with love, grace, and gratitude.
My name is Sunrise. I am a natural born Tarot card Reader. My specialties are love, relationships and career. 
I have over 25 years experience and a great sensitivity of the spiritual world. When I do a reading, I send questions to the spirits and show my answers through cards.
Please feel free to ask me about:
• Love & Relationships
• Life Path & Destiny
• Career & Finances
• Friendships & Family
For 25 years I have been helping and guiding people towards the ultimate goal of the realization of their full potential, in finding solutions to their issues with relationships, marriages, reunions, divorce and careers. I do care and give all of my clients proper attention and time, connecting directly to their energies and find the roots of their problems and then sort it out with the best suitable solution. So, I can only give you clear answers.
I don't offer health-related issues (pregnancy or the sex of children), legal issues and any in-depth financial issues that require specialist advice.
Love & Light,
Sunrise
No followed people
73 received reviews (96% positive, 70/73)