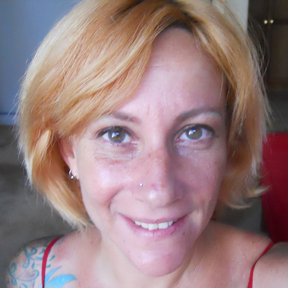 I´ve been intuitive, psychic and claircognizant all my life. I use the Tarot, Oracle Cards and Pendulum to enhance my natural psychic abilities and I use the Angels' guidance, the Fairies' secret revelation and the Witches' wisdom to bring you the Information, Guidance and Power you need right now.
My wish and intentions are to help you out …
… if you feel stuck, confused, lost or concerned about anything…
… if you need to figure out a person or a situation…
… if you need to see the future of a relationship or a circumstance…
… if you need to know what to do with your romantic, professional or spiritual life
I strongly believe that all the information that comes up in a reading should be said so I won´t be hiding any information from you. However, I´ll say it with gentleness, with a positive perspective and ALWAYS looking for a way for you to get what you want and need.
I´m looking forward to helping you get the information and guidance you are looking for,
Carina R.
No followed people
15 received reviews (93% positive, 14/15)