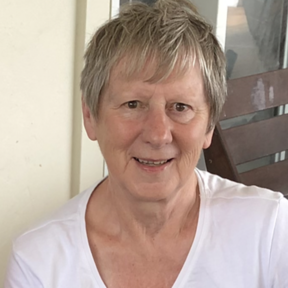 Hello,
I am a channel, a psychic medium, a sensitive and an empath. I am also a fully qualified medical intuitive. I can tune into past lives and do animal communication as well as tea leaf and coffee cup and wine dregs readings. I also enjoy reading car number plates for a bit of fun! I also do a bit of numerology and graphology.
I can send my mind places and do remote viewing.
Therefore I can tune into people and what they are thinking and doing and their emotions.
I can help you with any issue or concern and answer all your questions.
Anything to do with people, love, home life, holidays, work, business and any issue you may have.
I work with my guides and the spirit realms. I work with Archangel Gabriel and Archangel Michael, the angels of protection.
I was born psychic of psychic parents and paternal grandparents.
Granddad read the tea leaves and Grandma predicted the future - both with great accuracy.
Helping people from all walks of life, from all over the world, for over 40 years.
Married with two children and two grandchildren, I have experienced many of life's ups and downs.
Been on Radio a few times, with Television and Chat Magazine appearances.
Written over 13 books to date.
Readings are typed out and often sent within hours of purchase.
If you enjoyed your reading then why not give feedback on TrustPilot and mention my name - thank you. Here is the TrustPilot link - https://uk.trustpilot.com/evaluate/emystics.co.uk
If you have any questions regarding your reading then please message me.
No followed people
190 received reviews (97% positive, 185/190)